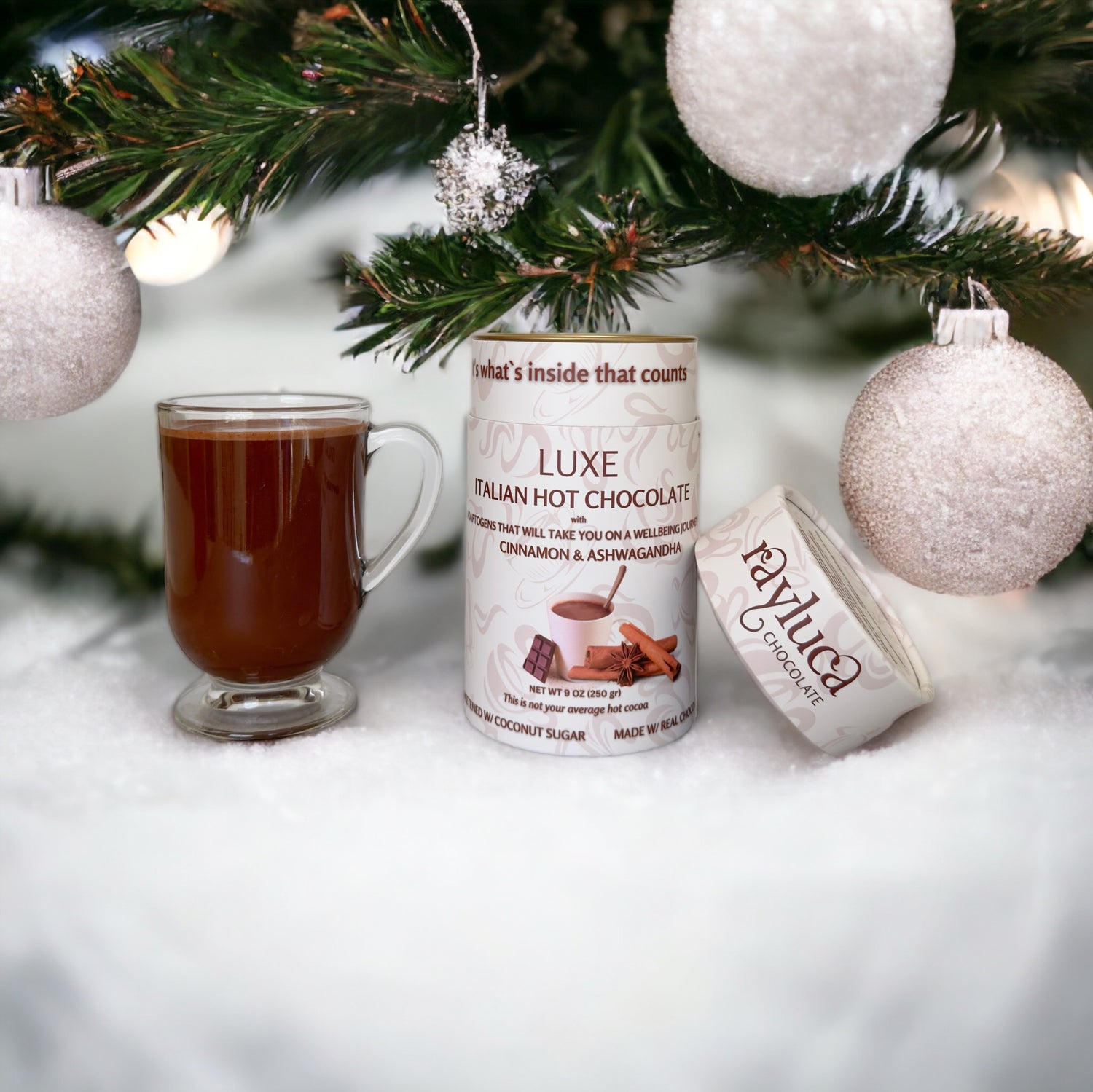 Comforting and Luxorious
Try the NEW addition of our Bestselling Italian Hot Chocolate with Ashwagandha and Cinnamon. Adaptogen used in traditional Indian medicine for over 3000 years with multiple proven benefits:
IMPROVE SLEEP
STRESS REDUCTION
REDUCING ANXIETY SYMPTOMS
ORDER NOW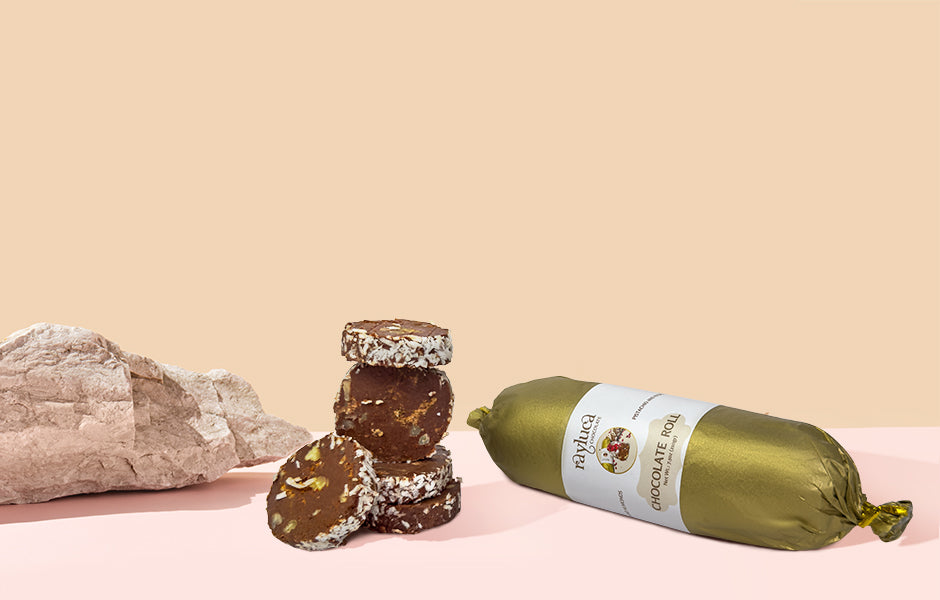 CLEAN LABEL INDULGENCES
HANDMADE WITH LOVE
Proud to be No.1 plant based artisa chocolate brand in San Diego
PERFECT GIFT... DOES EXIST
SPECIAL GIFT BASKET
Our unique creations are handcrafted to delight and surprise in every way, from delectable gourmet treats that satisfy the taste buds to exquisite ones that evoke a sense of luxury.
HERE`S WHAT OUR CUSTOMERS ARE SAYING ABOUT US
''Amazing amazing amazing! I cannot recommend these little treats enough! They leave you feeling satisfated and healthy, but they are super delicious and taste just like a real sugary truffle. Both my sweet tooth and my sensitive stomach are perfectly happy!''
''Recently I tried a passion fruit cake! I was really amazing, the decor was just adorable (you can see on the pictures). The thing that I really loved about the company they customized a cake just for me, they paid attention to all the details and my preferences. It's wasn't what I expected it was so much more! It's super tasty, the flavor was so rich and fresh! Must try!''
''Amazing truffles, I can't believe they are so healthy and delicious all at the same time! I had the snickers and the roses, the roses surprised me a lot actually, not overpowering and super smooth. Great customer service too. Definitely coming back for more!''
''I am a chocolate lover and every where I go I need to try every chocolate I see. I had a chance to try all Raluca's truffles and they are all amazing. Such a clean and pleasant texture in every bite. It's hard to say which one is my favorite because all them are so ooo good! Thank you Raluca for making our lives sweet with no guilt ❤️🍫''
''I couldn't be more obsessed with these truffles!!!! I love how they are vegan, gluten free, made with all natural sugar (only dates & maple syrup) & still taste AMAZING!!! 😍😍😍 My absolute favorites are the Pistachio, Snickers, & Passion Fruit!''
''By far the best truffles I had, very high quality ingredients that mix very well together for an amazing taste. Unlike other truffles, these aren't loaded with refined sugars, so overall it is a very balanced sweet and you can tell it is all natural sugar.''

''I absolutely love these truffles. Tried each one of them, and they all rock. It's amazing to have such healthy options available, that I feel good about sharing with my 4yo child. I also just went through pregnancy and was plagued with gestational diabetes, so it was a blessing to have a small snack like this available on a few occasions!''
''FIVE STARS EASY! These delicious Vegan soy-free and gluten-free treats are AMAZING! No refined sugar is a plus, too!! It's so difficult to find delicious high quality ingredient in specialty treats- I am so happy I chose to buy and try these truffles at the San Diego Little Italy Farmers Market! I bought a whole box so I can try all the different ones and I loved them all! My super favorite ones are snickers, raspberry, lavender, pumpkin, and the passion fruit. ''
''Beautiful truffles! So rich and I was honestly so surprised that they were vegan and gluten free! Bryan was super friendly and will be definitely seeing me again. I'd rate 10/10 if I could :)''
''Excellent chocolates. Filling is cake like. All vegan. Best vegan chocolate I have ever had. Lavender is bomb. Strawberry is dope and very reasonably priced.''
''Their truffles is so delicious!!! Being vegan and gluten-free can be really hard when trying to find delicious sweet treats, but I'm so happy I ran into this booth at the Little Italy Farmers Market!! Now my sweet is satisfied without compromising my health!!